Doesn't Gov. Newsom Remember Why California Banned State Travel to Florida?
'I'm crawling out of my skin for you' Newsom told Florida college students
By Katy Grimes, April 6, 2023 7:28 am
Where is the California Capitol press corps as Gov. Gavin Newsom travels to Red States trolling their governors violating his own State Travel Ban to Red States?
As a headline on the Flash Report states:
Lazy CA Press Corps Misses the Story
***Newsom Hypocrisy***
Florida Grandstanding Despite State Travel Ban
In June 2021, the California Legislature and Gov. Gavin Newsom issued a prohibition on State-funded travel to states with discriminatory laws. "California must take action to avoid supporting or financing discrimination against lesbian, gay, bisexual, and transgender people," in AB 1887 by Assemblyman Evan Low (D-Palo Alto), the California Attorney General reported.
"The travel prohibition applies to state agencies, departments, boards, authorities, and commissions, including an agency, department, board, authority, or commission of the University of California, the Board of Regents of the University of California, and the California State University," the AG said.
But Governor Gavin Newsom just traveled to Florida trolling Governor Ron DeSantis.
Fox News reported on Newsom's swing through Florida:
Gov. Gavin Newsom, D-Calif., followed up his national red state tour on Wednesday at the New College of Florida to criticize Gov. Ron DeSantis', R-Fla., policies.
The visit was considered a surprise stop on Newsom's plan to visit several Republican-led states that he previously banned official travel to over the week. During this time, Newsom spoke with about two dozen New College students, faculty and community members at the North Sarasota Public Library in response to DeSantis' recent appointment of six conservative board members.
"I'm crawling out of my skin for you," Newsom said. "I want you to know you're not alone. You matter."
"There is an all out assault on public education that is happening in red states across the country. Books banned. Teachers silenced. Students intimidated. DeSantis' war on New College has done nothing but hurt its students & threatened their education," Newsom said while visiting the Florida college campus.
There is an all out assault on public education that is happening in red states across the country.

Books banned.

Teachers silenced.

Students intimidated.

DeSantis' war on New College has done nothing but hurt its students & threatened their education. https://t.co/WuX1NsHxPp

— Gavin Newsom (@GavinNewsom) April 5, 2023
Pot, meet Kettle. Newsom is like that busy-body woman in the neighborhood whose kids are on drugs, boost cars and rob convenience stores, but lectures other mothers about how to raise their kids.
Newsom ignores that California ranks 50th in literacy in the United States.
He's also ignoring that the books being pushed on California school children as young as age five are so lewd they cannot even be read aloud on the public airways, because radio stations would receive a violation letter from the Federal Communications Commission.
If sexually explicit language is unsuitable for public consumption on radio, wouldn't it also be unsuitable for school-aged children?
The Globe reported this week, that in order for California Governor Gavin Newsom to be able to travel the country campaigning for President – without being called a hypocrite – he's orchestrated a new bill to overturn California's travel ban to "anti-LGBT law" states.
Senate Bill 447, authored by Senator Toni Atkins (D-San Diego), would end California's anti-LGBT law travel ban to 23states, which includes Florida.
Newsom is on a tour of Red States touting California as "the state of freedom," despite the fact that he locked down schools, businesses, churches, beaches skate parks, arrested paddleboarders a people walking on the beach, while locking everyone in their homes for 2 years. He only gave up the Covid State of Emergency February 28th – three years after signing the executive order.
Is it any wonder Californians are fleeing to freer states?
The California exodus to other states is is staggering; the state's population dropped by more than 500,000 people between April 2020 and July 2022, with the number of residents leaving surpassing those moving in by nearly 700,000. Florida is one of the top states which has enjoyed the largest growth from blue cities and blue states.
Does Gavin Newsom really want to go there?
The California exodus is no surprise to anyone paying attention – except maybe Governor Gavin Newsom under whose scandalous control the 700,000 residents chose to leave for freer states – like Florida.
Scenes from California's cities tell the story: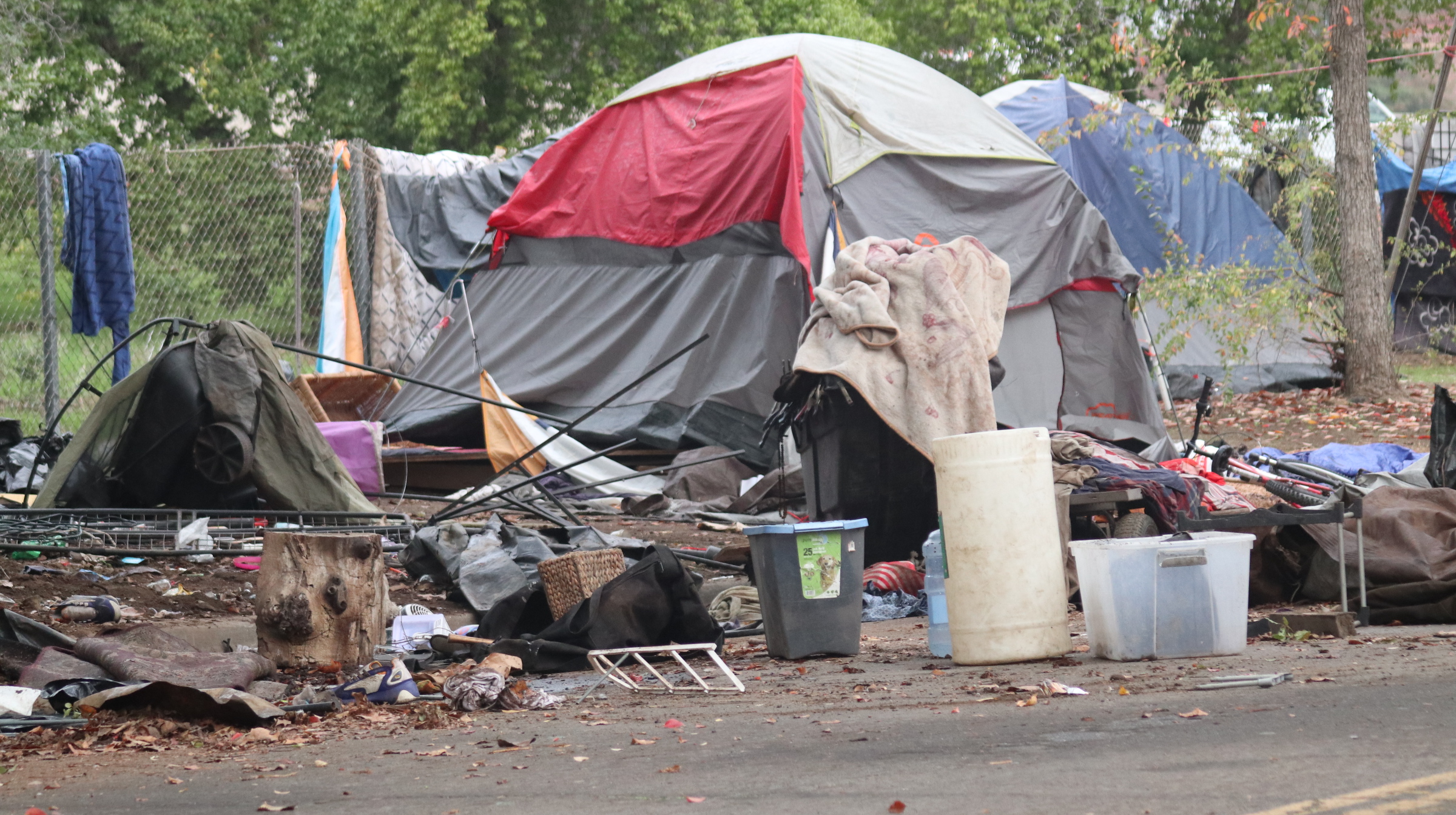 San Francisco officials confirmed on Wednesday that Cash App Founder and MobileCoin CPO Bob Lee was stabbed to death in the Rincon Hill neighborhood, leading to outrage from residents and tech leaders alike, the Globe reported Wednesday.
Thus far it is being reported that Lee's murder was random – in San Francisco.
This is Gavin Newsom's California. It's obvious he isn't capable of building anything – he can only tear down as he is doing on his bizarre tour through the Red States his own residents are fleeing to.
Latest posts by Katy Grimes
(see all)