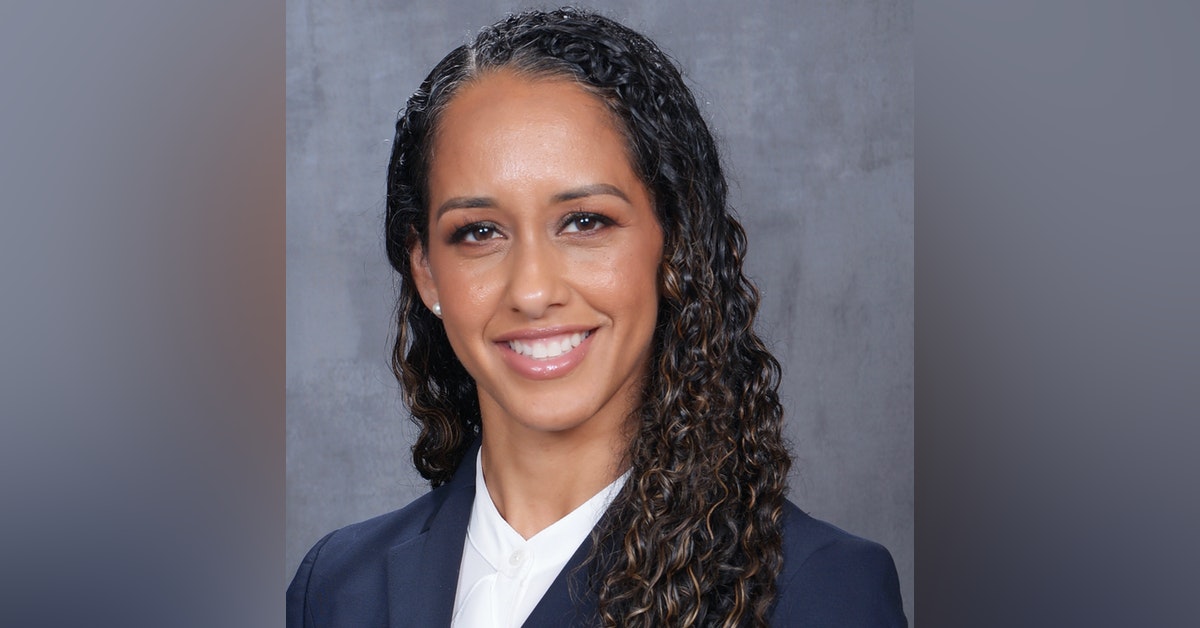 SF DA Brooke Jenkins Announces She Will Run For Special DA Election in November
Jenkins announces runs only days after former DA Boudin bowed out of running
By Evan Symon, August 8, 2022 4:02 pm
San Francisco District Attorney Brooke Jenkins submitted paperwork at the Department of Elections to a cheering crowd on Monday, officially entering the November special election to fill out the remainder of what was originally former DA Chesa Boudin's term.
Ever since Boudin was recalled in June, speculation has been placed on who will replace him, as well as who will run in 2022 special election to serve out the rest of the term and the 2023 election for a full term. The first question was soon answered, with Mayor London Breed selecting Jenkins. Jenkins immediately reversed many of Boudin's progressive policies that led to a large crime increase in the city. This included getting rid of Boudin's drug arrest policies, firing many of his appointed staff in the DA's office, focusing more on prosecuting people in high crime areas, and new policies holding drug dealers more accountable. While official statistics haven't been released yet showing what the changes have done, citizens at the local level have said that things have already started to improve.
"Dealers used to be seen and junkies were openly abusing drugs in full view," said Gabriel Watson, a person who lives in the Tenderloin District,  to the Globe. "It's not like that that much any more. You can actually walk the streets again. And this huge shift has only come in the last several weeks or so. A new law or message or something did this."
However, the two election questions have been up in the air for many. While both Maurice Chenier and former fire commissioner, as well as grandson of former San Francisco Mayor Joseph Alioto, Joe Alioto Veronese filed paperwork to be on the 2022 ballot for DA, both Boudin and Jenkins still had question marks next to their names. That is, until last week. On August 4th, Boudin announced that, because of family reasons, he would not be running to reclaim his position in November, while also not ruling out a 2023 run.
"I am choosing to put my family first: I will not be running for office in 2022," tweeted Boudin.
Jenkins officially a candidate in 2022 special election
With one major candidate out, it cleared the way for Jenkins, to run in 2022 to complete the term and, barring the late arrival of a high-profile candidate, to run with no major opposition.
"On June 7th, the voters of San Francisco spoke very loudly that they wanted something different — that they wanted to take this city back in the right direction, and that is what I have been doing for the past 30 days," said Jenkins outside the Board of Elections on Monday after filing her paperwork to run in November.
She reiterated that her policies would not lead back to a war on drugs, as her policies also include treatment options in addition to the renewed arrest strategy.
"There has to be enforcement of the laws that exist in this city and in this country," added Jenkins. "What we're not doing is returning to some extreme like the War on Drugs."
With Jenkins now the favorite to win in November, and both her and Boudin mulling over 2023, many analysts are saying that 2022 may only be a dress rehearsal for what comes during the DA election next year.
"If Jenkins wins in November, San Francisco will be in for a very chaotic 2023 election season," said Bay Area political issue consultant Hannah Reed to the Globe on Monday. "Jenkins is quickly erasing all the policies Boudin and some in the city were proud to have. Likewise, Boudin is horrified by Jenkins bringing back arrests and tougher sentencing in the city, seeing it as year of hard work down the drain. Boudin knows he can't win this year, and 2023 will be enough time to see what the results are, statistically, of Jenkins' policies."
"If both run in 2023, or if candidates similar to them are, with all those scenarios seeming likely, then it will come down to if this renewed fight against drugs, drug dealers, and crime is working. Early indications are that it is, but we need stats to back it up. And it will be the next big fight over how far progressivism has permeated the city and how much locals either want it out or want it to stay."
"As crazy as 2022 has been in San Francisco, 2023 will be the real, long-term vote on it all."
As of Monday, no other candidates besides Jenkins, Alioto, and Chenier have filed to run in November for DA.

Latest posts by Evan Symon
(see all)