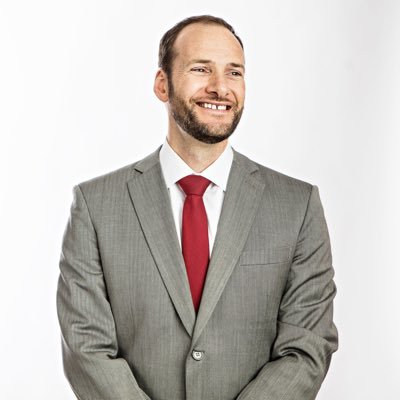 San Francisco Voters Oust DA Chesa Boudin in 'People-Powered' Recall
'Let this recall send a clear message to the rest of the City Hall officials that we are unhappy with their governance'
By Katy Grimes, June 8, 2022 6:49 am
The Democrat-led Campaign to Recall San Francisco District Attorney Chesa Boudin announced success in "Holding Boudin Accountable" last evening. This is big. Very big.
The Yes on Recall Chesa Boudin Committee announced near 11:00pm Tuesday evening, "
Game Over."
Thank you voters! pic.twitter.com/9EHQ2655J8

— Yes on Recall Chesa Boudin Committee (@recallchesateam) June 8, 2022
In November 2021, the the Safer SF Without Boudin group announced that 83,484 signatures had been collected and sent in – well over 30,000 more than the minimum needed.
George Soros-funded San Francisco District Attorney Chesa Boudin, who was Hugo Chavez's trusted propagandist, translator and advisor, continually found himself involved in controversy, and most of it self-imposed.
In his first two years, Boudin opted not to prosecute or undercharged many cases of many violent and deadly crimes.
As the Globe first reported in November 2019 when Chesa Boudin was magically elected after four days of counting ballots, "As anyone who has ever known public defenders and district attorneys knows, they are cut from a different cloth."
The election had many scratching their heads, and started with former San Francisco District Attorney George Gascón, the father of Proposition 47, when he abruptly announced he was moving to Los Angeles to run for District Attorney.
Los Angeles Assistant District Attorney in Los Angeles Michele Hanisee said Boudin, in flipping from Public Defender to District Attorney is taking over from the inside. "It's not because he or Gascon changed their philosophy. They get inside the system and make the changes from within."
Hanisee said Gascón and Boudin are far more regressive than reform minded. She noted that under Gascón as San Francisco DA, "the filing rate of cases presented by the police for prosecution dropped. Gascón proudly proclaimed that Los Angeles's incarceration rate is much higher than San Francisco's. Yet he was deliberately letting people get away with crimes in San Francisco."
"People are leaving California not just because of its policies, but because of politics," Hanisee said. "This was very political. It will be interesting to watch changes to the office in San Francisco."
George Gascón, who was born in Havana, Cuba, and was a police officer prior to being appointed to San Francisco District Attorney by then-Mayor Gavin Newsom, was filling the seat that was vacated by outgoing Attorney General-elect Sen. Kamala Harris.
His move to Los Angeles exposed billionaire oligarch George Soros as Gascón's financial backer helping to spread his dangerous leftist policies to LA County.
Richie Greenberg, who led Yes on H, the Recall of Boudin, issued a statement on the recall, warning other elected officials in San Francisco that residents are fed up with their governance:
Latest posts by Katy Grimes
(see all)