CBS Sends Christoph Waltz and Liam Hemsworth to School
Tiffany network, stung by epidemic of exits, sends entire cast and crew to sexual harassment training
By Ken Kurson, September 18, 2019 2:20 pm
Press play to hear a narrated version of this story, presented by AudioHopper.
Two years after the Harvey Weinstein scandal fundamentally shifted the balance of power in Hollywood, studios are taking steps to decrease their vulnerability to costly lawsuits filed against them by victims of sexual harassment.
One of those steps is subjecting the participants in creating television shows to sensitivity seminars designed to increase awareness of behavior that could be considered offensive. This week, the entire cast and crew of the hotly anticipated new thriller from Scorpion creator Nick Santora — which stars incomparable Oscar winner Christoph Waltz and to-die-for Liam Hemsworth in a show CBS is creating for the new mobile-centric video platform Quibi — were required to attend a training session aimed at snuffing out problems before they flare into public relations disasters.
One has to imagine the motivations here are not entirely altruistic. The television studios have written huge checks in recent years to compensate victims. And the PR fallout may have been even costlier.
CBS has suffered in both categories.
When Michael Weatherly, the star and executive producer of the network's hit show "Bull" was accused of sexual harassment by Eliza Dushku, the network paid the actress a confidential settlement of $9.5 million. That ceased being confidential when the New York Times unearthed it.
Weatherly has remained in good standing at the network, but others have departed in noisy fashion. Multiple women accused the co-anchor of "CBS This Morning," Charlie Rose, of sexual misconduct, resulting in the avuncular interviewer's firing. The powerful executive producer of "60 Minutes," Jeff Fager, was fired after he threatened a reporter at the network who was looking into allegations that he'd behaved inappropriately.
Even more startling than those high-profile departures was last September's exit by the network's chief executive, Les Moonves. Moonves stepped down after being accused of multiple instances of sexual misconduct.
In response, many producers are sending their entire casts and crews to seminars designed to decrease the amount of harassment. In addition to increased sensitivity, producers are surely hoping for an inoculating effect. It's easy to picture a network executive being cross-examined by a victim's lawyer and benefiting from the ability to say, "We did everything in our power to confront the scourge of sexual harassment. We even hired a professional trainer who hosted a seminar to increase awareness and sensitivity."
Producers in California face some of the highest standards on workplace sexual harassment. According to the Society for Human Resource Management, several recently passed laws strengthen California's Fair Employment and Housing Act (FEHA). California AB 1825, enacted in 2005, made certain employer action items and training mandatory. On Jan. 1, 2015, amendment AB 2053 required all California employers subject to the mandatory training requirement under AB 1825 to include a component on preventing "abusive conduct." On Jan. 1, 2018, the Senate's SB 396 added a requirement that supervisors be trained to recognize discriminatory behavior based on gender identity, gender expression and sexual orientation. And SB 778, which goes into effect Jan 1, 2021, amends FEHA regulations to require businesses with at least five employees to provide sexual-harassment training to all workers.
One nice irony of these seminars becoming standard operating procedure is that they tend to be a reliable source of income for struggling actors. A few years ago, the actor Charlie Schroeder developed a nice little side hustle portraying the leering coworker who would ask his cubicle mate, "I was wondering if the rug matches the curtains?"
Schroeder happens to be a very versatile performer, but this particular role, which he'd act out at corporate seminars on Wall Street banks, demonstrated a little bit of typecasting. He had earlier portrayed Mr. Pussy on Sex and the City, a wordless role in which Schroder's eyebrows did all the talking.
Meanwhile, CBS continues to exhibit either an epidemic of harassment or a hair-trigger in cutting ties. Yesterday, the showrunner of the network's military drama SEAL Team, John Glenn was shown the door and had his development deal canceled after an "unspecified investigation" by CBS Television Studios. Last year, CBS Television Studios canned Brad Kern, the showrunner for NCIS: New Orleans after investigations into allegations of sexual harassment and racially charged comments. Adam Targum, another producer on the same show, vanished early this year.
It's not just sexual harassment that these seminars aim to defeat.
Last week the brilliant writer Walter Mosley revealed that he had left the writing staff of Star Trek: Discovery – another CBS show — after being scolded by HR for using the N-word in a meeting. He explained that he had merely revealed that he himself had been the target of racist attacks, not the perpetrator. It didn't matter—any reference to that word, even by a black man who had been victimized by it, apparently created new victims.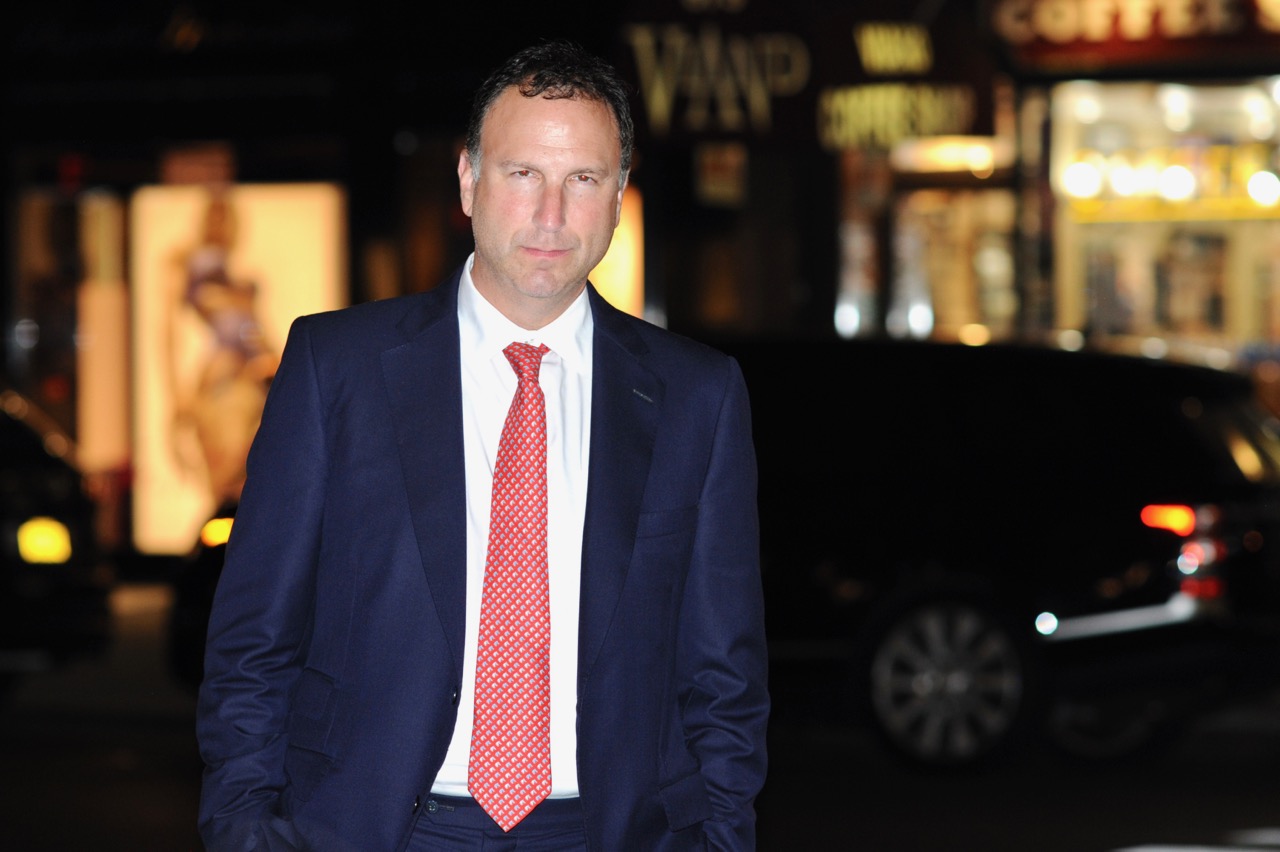 Latest posts by Ken Kurson
(see all)