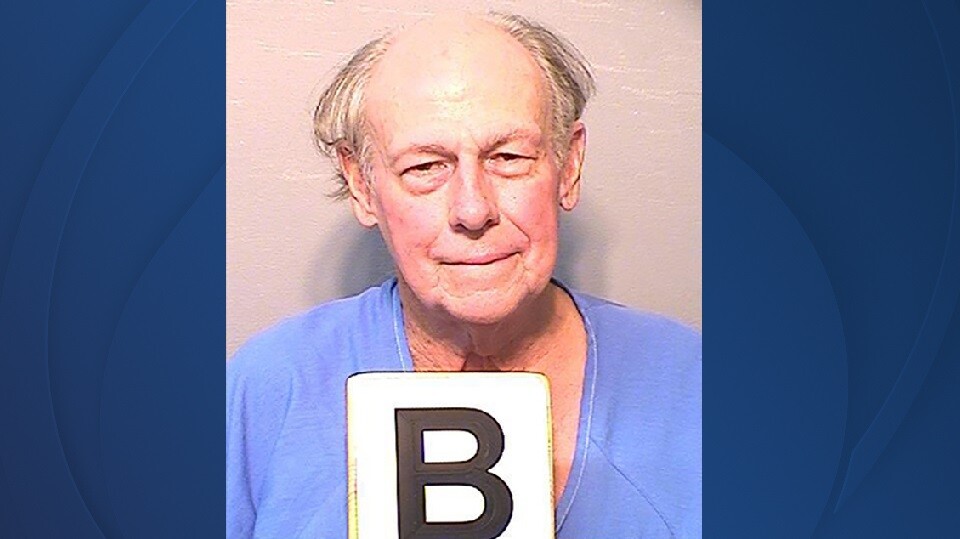 Chowchilla School Bus Kidnapper Paroled By CDCR Panel
'All Californians should feel angry about this'
By Evan Symon, August 17, 2022 2:39 pm
Frederick Newhall Woods, one of the three men responsible for the 1976 Chowchilla school bus hijacking where a bus driver an 26 children were kidnapped and buried alive in a scheme to collect a ransom demand, was given parole by the California Department of Corrections and Rehabilitation (CDCR) Board of Parole Hearings on Tuesday.
Woods, who is now 70 years old, along with brothers James and Richard Schoenfeld, planned the elaborate kidnapping of an entire school bus in the summer of 1976. On July 15th, the three used a van to block the road ahead of a Chowchilla school bus carrying 26 children to a swimming pool at a fairgrounds. Armed, all three men quickly took over with one man in the back, one driving, and one holding the bus driver, Frank "Ed" Ray, at gunpoint. The kidnappers quickly ditched the school bus, transferred everyone into two vans and drove them all for 11 hours before finally reaching a quarry in Livermore.
There, all 27 victims, some as young as 5, were forced down into a buried moving van and covered. Woods and the Schoenfelds tried to call the police to make a $5 million ransom, but telephone lines were tied up due to the police, media, and victims families frantically using them. All three went to sleep to try again later. Meanwhile, Ray and older children in the moving van began to pile mattresses that were in the van and wedge the top of the van, weighed down by sheet metal and heavy batteries, with a piece of wood. They succeeded after several hours and soon made it to safety. By the time the kidnappers awoke the night of the 16th, they saw that they had all escaped.
The kidnappers quickly fled, but with the quarry owned by Woods' family, all three of the kidnappers having priors, and police finding the weapons and draft ransom note near the van linking the three, police fanned out to find them. Richard Schoenfeld turned himself in 8 days later, with his brother captured in Menlo Park 6 days after that. Woods fled to Vancouver, British Columbia in Canada but was soon arrested by Canadian police two weeks after the crime.
All three, who admitted to the kidnappings to pay off large debts, were given mandatory life sentences with no parole. Four years after the kidnapping in 1980, a state Appellate panel, led by Judge William Newsom, the father of California Governor Gavin Newsom, reduced their sentences to life but with the possibility of parole. While the Schoenfelds were granted parole in 2012 and 2015, Woods has been denied several times more due to receiving contraband in prison and for running numerous businesses, including a gold mine, in prison. Woods also inherited $100 million from his parents in prison, married, and bought a mansion from behind bars.
In March, Woods tried for the 18th time to be paroled and was finally recommended by the CDCR panel, finding him to no longer be a threat to society. The decision to recommend parole was immediately criticized by many victims, with Governor Gavin Newsom quickly calling for a review to overturn the decision. While the Governor cannot reverse board decision like he can with those convicted by murder, Newsom does have the power to ask for another review and question the boards decision.
Newsom specifically noted that Woods had "continued to engage in financial related-misconduct in prison." Specifically mention smuggled in phones and other contraband to help run his businesses that had cost him parole in earlier years. However, that argument fell on deaf ears to the board this time around, officially announcing that he is to be released soon.
Frederick Newhall Woods to be released soon
Many state lawmakers and those in law enforcement denounced the boards' final decision, with Madera County District Attorney Sally Moreno noting that Woods had not learned a thing while in prison, continually flaunting laws, that it tells a lot about the current state of crime in California today.
"I'm angry, frustrated and disturbed because justice has been mocked in Madera County," said Moreno on Wednesday in a statement. "Let me put it bluntly: if you can kidnap a busload of school children, abandon them buried alive and still get out of prison after committing that crime and spending your time in prison flouting the law, breaking the rules and demonstrating by your conduct that you have learned nothing since committing that crime, it says a lot about the state of our society and the state of California right now."
Experts added on Wednesday that the Woods case may encourage other high-profile criminals to try for parole next time that they are up with this new precedent-setting release of higher-profile criminals.
"We've had Manson Family members, political assassins, and other flat out murderers try for parole in recent years," explained Barry Riley, a California-based survivor's advocate, to the Globe on Wednesday. "When even Gavin Newsom tells the parole board 'Hey, these are bad people', you would think that might make them think twice. But the release of Woods is just going to encourage more to push for parole, despite not being ready or not paying their debt to society."
"I mean, Woods just kept committing crimes in prison and was even running some businesses out there. For nearly killing dozens of kids. How is that fair? And again, pretty much every victim, law enforcement agent, DA, and even Newsom tried to stop this in any way they could. When was the last time those four groups of people agreed on anything? All Californians should feel angry about this."
There is no current date on a final release.

Latest posts by Evan Symon
(see all)