Governor's Lawsuit Against Huntington Beach: State Overreach vs. Local Control
'Allowing cities to do whatever they want with housing and zoning has come to an end'
By Katy Grimes, February 26, 2019 2:37 pm
California Charter Cities have a certain level of autonomy over local affairs. Zoning ordinances is one of these. While the state legally regulates the process of zoning, it is not allowed to regulate the substance. And that is at the heart of the lawsuits the City of Huntington Beach has with the State of California over several important issues, including affordable housing requirements.
Gov. Gavin Newsom singled out the city of Huntington Beach, CA in late January when he filed a lawsuit against the city over a lack of affordable housing. "The Governor approved legal action against the City of Huntington Beach for willfully refusing to comply with state housing law, even after extensive attempts to offer partnership and support from the California Department of Housing and Community Development," Gov. Newsom's press statement said.  "The time for empty promises has come to an end," said the lawsuit, filed by Attorney General Xavier Becerra. "The City should not be allowed to avoid its statutory obligations any longer."
However, as Huntington Beach City Attorney Michael Gates said during an interview with the California Globe Tuesday, Huntington Beach has already zoned and permitted 1,000 units of its 1,353 required. "Under state code as a Charter City, we believe we are entitled to two more years of compliance," Gates said.
California Globe made a California Public Records Act request of Huntington Beach and the California Department of Housing and Community Development, the agency charged with tracking cities' housing goals, leading up to the state's lawsuit.
Huntington Beach is Sued, While Marin County is Exempted
City Attorney Gates explained that after the 2008 economic crash, housing bubble and recession, Huntington Beach decided to begin its own economic improvement plan. "We could try to stimulate the economy," Gates said, "and/or turn over blighted properties to potential developers." Gates said there are two corridors within the city which had a significant amount of blighted properties that needed to be redeveloped. "Between 2011 and 2014, there was a really rapid overdevelopment," Gates said. "A lot of developers came in, and turned over properties and redeveloped them."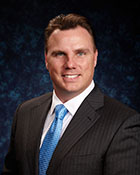 But this came at a cost. Gates said Huntington Beach "is a sleepy city," along eight miles of coastline, with a low profile, and not a high density city. "We were a city with virtually no two-story buildings. Suddenly, there were four-and-five-story buildings and apartments popping up," Gates said. "The community freaked out." He said the community expressed their displeasure by replacing the majority of the City Council in 2014. By 2015, the council proposed an initiative to bring a cap on the overdevelopment, with the goal of just slowing it down.
"We did not block development as Gov. Newsom said we did, willfully refusing to comply with state housing law," Gates said. "That's not true at all." Gates said the city by this time had already zoned and permitted 1,000 of the 1,353 required units under the Regional Housing Needs Assessment.
Gates also noted that nearby neighbors of Huntington Beach were required far less units. "Single digit requirements," Gates said. "Newport Beach was only required to have five units, Costa Mesa only two units, and the next largest, Fountain Valley, was only required 86 units under the Regional Housing Needs Assessment."
Is the Huntington Beach Lawsuit Political?
There are likely several issues behind the state's lawsuit against the City of Huntington Beach, given that there are 50 other cities in California which have not yet met their Regional Housing Needs Assessment targets.
Gates said one issue is the lawsuit against the state for the the $75 million in obligated redevelopment funds.
Another issue is the lawsuits against Huntington Beach by the Orange County Kennedy Commission, which sued over the Housing Element and assessments changes the city made in 2015 to the Beach and Edinger Corridors Plan, which reduced the residential maximum amount of new development. The Kennedy Commission lawsuit against the plan has gone all of the way up to the Supreme Court, which kicked the suit back down to the appeals court — Huntington Beach has won on appeal. "The state was shocked when Huntington Beach prevailed in court," Gates said. Gates said the Kennedy Commission sued the city claiming that Huntington Beach took away affordable housing, when they had not removed any at all. "What actually went to the California Supreme Court was if Huntington Beach was allowed to do its own zoning of properties," Gates said. "The Court of Appeal agreed with Huntington Beach. We keep winning at the appellate level."
How can the state sue Huntington Beach while exempting Marin County for affordable housing requirements? In order for the state to prevail and force compliance of the affordable housing law, it must be a statewide concern – which makes the Marin County exemption really interesting. "The Legislature is taking the stance that the state knows best when it comes to local zoning ordinances, Gates said.
As Gates explained, Charter Cities are allowed their own substance choices in zoning laws, and the state is limited to process regulations. "The state can't say that we have to build a certain number of units," Gates said. "Besides, we were already voluntarily complying."
Gates said California's housing laws have been in effect, very effectively, since the 1940's. "The question of local control is non-partisan. We are invoking the California Constitution because as a Charter City we are entitled to local control," Gates said. "If this trend of the state overreach continues where Sacramento micromanages cities, there will be no need for city councils. Sen. Scott Wiener and Sacramento say local zoning is a matter of statewide concern, which flips housing law and local control on its head."
Huntington Beach sued the state of California in an attempt to overturn SB 35 by Sen. Scott Wiener, which grants new housing developments fast-track status and bars many local building permit regulations. Effectively, SB 35 says the state can severely override cities new housing permitting regulations. The lawsuit of City of Huntington Beach v. State of California, claims that SB 35 violates the California constitution's protections of local city authority over zoning matters.
Huntington Beach also sued the State of California over Senate Bill 54, the state's 2017 Sanctuary State law by then-Sen. Kevin De León (D-Los Angeles). "SB 54 was unconstitutional overreach, and a violation of charter cities," Gates said. Superior Court "Judge James Crandall sided with Huntington Beach City Attorney Michael Gates' argument that the law is unconstitutional as it applies to charter cities, which are run by a charter adopted by local voters," the Los Angeles Times reported. The ruling makes all of California's 121 charter cities exempt from complying with SB54.
SB 54 prohibits state and local police agencies from notifying federal immigration enforcement officials about pending release of illegal immigrants in custody who may be deported. "This is a significant victory for the rule of law, the Constitution, the city's charter authority and other charter cities," Gates said in a statement. "We will continue to hold Sacramento accountable for unconstitutional state law overreaches. The city of Huntington Beach will not allow Sacramento to violate its constitutionally protected rights."
The State Knows Best
Sen. Scott Wiener (D-San Francisco) has also recently introduced Senate Bill 50: the More HOMES Act (Housing, Opportunity, Mobility, Equity, and Stability), which would remake many California cities by creating new zoning standards for the construction of urban housing and public transportation.  "We're at a point in California where we have to do things differently," Wiener said, KQED reported. "The way we've approached housing for many years, where we allow cities to do whatever they want with housing and adopt whatever zoning they want, no matter how restrictive or exclusionary — that time period has come to an end."
"When it comes to housing, I think the proof is in the pudding," he said. "We have a terrible housing problem, and we have to set better and stronger state standards so that local communities are allowing enough housing." A Constitutional Amendment would be required to achieve what Wiener's SB 50 seeks.
Latest posts by Katy Grimes
(see all)